The video above doesn't show it, but it was cool, almost cold, damp day on July 30. It really did feel like God had given us a December day to celebrate our Christmas in July. The church filled with seasonally appropriate hats and jumpers, tinsel and baubles, and songs and carols. It was a complete Christmas Celebration!
The evening opened with the traditional singing of Once In Royal David's City, complete with solo by Linda. From there the choir, under the leadership of Barbara, invited the congregation to join in the songs and carols which we all know and love.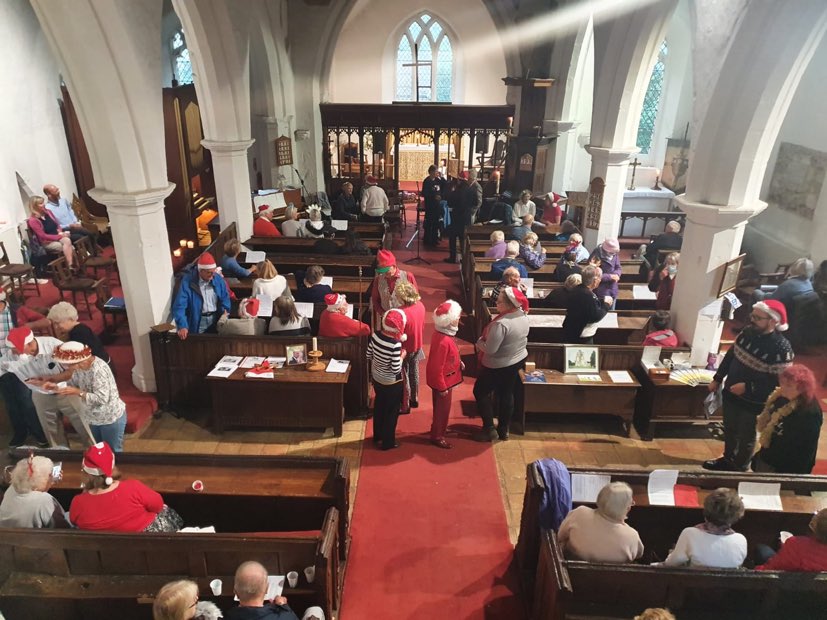 We had a real treat when some of the youngsters were willing to come forward and lead the congregation in singing Away In The Manager. Their voices were angelic and their presence was inspiring. We hope they will be willing to do this again in December!
The highlight of the night came when our own Little Donkey and his friend The Sheep made their appearance in the church. Both were very well behaved and we obviously had to stop and spend time giving our Donkey lots of love because we all know it is a long journey to Bethleham and carry Mary safely on her way!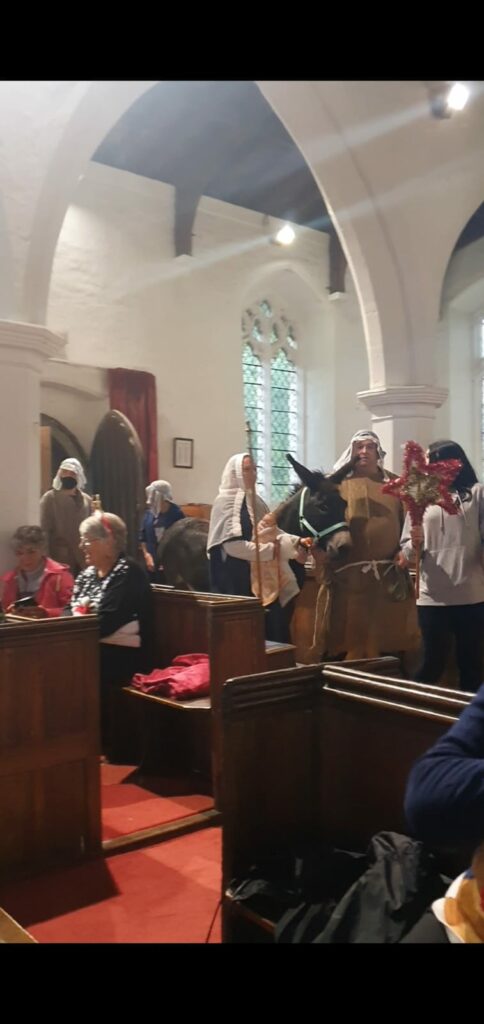 The choir had fun, music hall presentation called The Carol Singers. It gave our musicians and singers a chance to shine in a light hearted musical skit. Our usually vocally talented singers showed their versatility with some broad South London Wait singing. The congregation laughed loudly at the jokes and the choir did enjoy themselves emensley.
Santa Claus and Mrs Claus made a brief appearance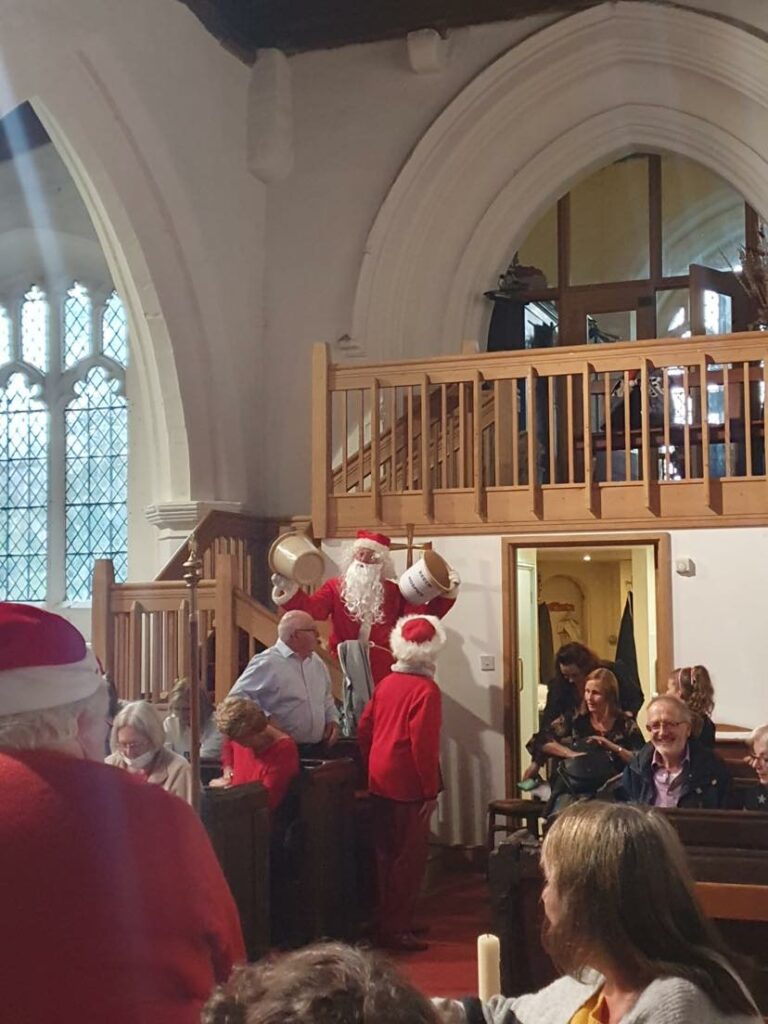 and asked for donations for Keech Hospice. Although this wasn't a specific fundraiser for Keech, the generousity of the St Margaret's parishioners raised over £300 that evening. This is greatly appreciated by the Hospice who has had a tough financial year due to the Covid crisis.
The evening ended with a rousing chorus of Hark! The Herald Angels Sing before everyone had some mulled wine and mince pies to sustain them on their way home.
We would like to thank Nigel, Barbara, The Choir, The Cooks Who Made The Mince Pies (how did you do that in July?), and all who attended. It was a great evening filled with love, hope and peace.